Helping You Stay Safe During the Coronavirus Pandemic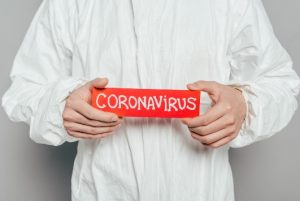 The coronavirus has taken the world by storm, including the communities of Northern Virginia. While there is no need to panic, individuals do need to follow some key precautions in order to flatten the curve and reduce the spread. Some steps you can take in order to protect yourself, and others, include:
Avoiding close contact with anyone who is feeling or might be sick.

Staying at home if you are feeling ill, with the exception to get medical care.

Covering your sneezes and coughs with a tissue.

Frequently cleaning touched objects and surfaces, including tables, countertops, and doorknobs, with a regular household detergent and water.

Washing your hands throughout the day with soap and warm water for at least 20 seconds, especially after using the bathroom, before eating, and after sneezing or blowing your nose.
Social distancing is also critical at this time. You should be avoiding large social gatherings and staying at home as often as possible. If you are able to, work remotely from home and conduct any meetings through an online video conference website. When you do go out on errands, such as to the grocery store or pharmacy, wear a mask and maintain a distance of six feet or more between other people. Do not shake hands, hug, or kiss anybody you don't know or who you presume to be ill.
When you're staying at home, you may also decide to further protect yourself and your loved ones by having your residential property professionally deep cleaned. 911 Restoration of Northern Virginia can deep clean your house to the microscopic level, killing any germs or bacteria that are living on surfaces.
Our thoroughly trained sanitization technicians follow the strict protocols set forth by the CDC and EPA. We can arrive at your home or commercial property at any time of the day or night, whenever is most convenient for you. Additionally, we will arrive within just 45 minutes of your initial phone call and get to work right away.
Allow us to give you the peace of mind you deserve during this challenging time. Stay safe and take care.