Water Damage Northern Virginia
911 Restoration Northern Virginia
When people in the area have an issue from pipe bursts, toilet overflows, kitchen flare ups, fungus infestations, or catastrophes of any kind, they rely on the masterful expertise of our water damage Woodbridge team with 911 Restoration Northern Virginia to take care of them.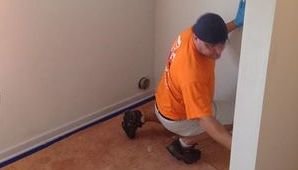 Our technicians are highly skilled and trained to take on any issue that your home or business may encounter.
Additionally, we know from experience that the best way to make sure a structure is taken care of during these events is to be at the scene quickly and with the right tools for the project.
In light of this reality, our teams make sure to arrive within 45 minutes of your call for emergency help, and we will always bring the latest technology to the project.
Moreover, we are also available 24/7/365 for anything that springs up, even if it's in the middle of the night on a holiday weekend – we are here for you always.
If your home or office location is dealing with a catastrophe of any sort right now, then be sure to contact our water damage Woodbridge team with 911 Restoration Northern Virginia today!
Water Damage Restoration
When it comes to taking on the challenges of a flooding situation, or even just a run-of-the-mill pipe burst scenario, people trust in the know-how of our water damage restoration Woodbridge professionals to solve everything.
In concert with our team's ability to handle any water damage situation after it has already taken place, we are also highly adept at helping folks to avoid these disasters in the first place too.
Flooding And Water Damage Prevention Tips:
Make sure to clean out your gutters every year so that your roof won't be damaged if they get clogged, and then allow overflows, ice dams, and ice walls to form.
Eliminate any dead limbs on the trees around your property so that they aren't a risk of collapsing in on your structure and causing water damage in your attic.
Take the time to check the pipes that are exposed on your property to see if you notice any rusted sections with dripping or puddling nearby and replace them immediately.
Have a trusted restoration professional or plumbing expert come and inspect your property for any defects that may increase in scope and price if left unaddressed.
Try to replace the hoses and fittings that connect up your water-based appliances to the main line in your home or office as they can fail now and again and cause serious water damage when they do.
These are some of the more regularly occurring water damage scenarios and the most effective methods for prevention, but there are more. So if you have questions about these points or others, be sure to give our team a call and find out more.
Don't let your home suffer from the effects of a flooding situation without getting help from the best in the business first. Contact our water damage restoration Woodbridge team with 911 Restoration Northern Virginia for immediate relief from all that ails your property today!
Sewage Backup Cleanup
Most people never expect to have to deal with the loss that can be experienced in a malfunctioning backflow preventer situation, but it does happen from time to time, and that is why we are highly trained in how to handle it.
Our expert technicians are IICRC certified to take on just such incidents with ease, and to make sure that you and your loved ones are kept safe from the harmful bacteria, diseases, and parasites that can be found in black water.
Our technicians make sure to not only use the most advanced suction and drying technology in these situations, but also the most effective agents for sanitizing your home to make it like new again in no time.
Don't let your property suffer from a category three water crisis without getting help from the best there is in this business first. Contact our sewage backup cleanup Woodbridge team with 911 Restoration Northern Virginia for simply the best in services today!
Mold Removal
Fungus infestations are some of the most common forms of loss that property owners experience in their homes and businesses, and it can be quite a challenge to eliminate too.
This is one of the many reasons why you should contact our mold removal Woodbridge team the minute you spot a mold colony in your home or business.
Mold spores float around in the air at all times, and when they land on a porous surface that has even a hint of water saturating it, they will immediately grow and spread.
If your home has begun smelling musty, then you likely have a fungus contamination and you should contact our mold removal Woodbridge team with 911 Restoration Northern Virginia for fast help today!
Fire and Smoke Damage Restoration
Fire situations are some of the most catastrophic events that can take place in structures for both business and homeowners, and this is why our technicians are trained to take any size or scope fire damage job on with ease.
Our technicians are well aware of the reality that a fire scenario usually involved more than just the damage that the fire causes, but also damages associated with water invasion too.
This is because for the most part, when a fire department puts out a structure flare up, they tend to use as much water as is possible to make sure that it is completely terminated.
When this happens, the stagnant water sits on location until a company like ours comes to extract it professionally.
Don't let a recent fire incident destroy your home or business without first getting the best in services from our team. Contact our fire and smoke damage restoration Woodbridge team with 911 Restoration Northern Virginia and let us handle it all for you immediately today!
Disaster Restoration
Virginia is no stranger to the various kinds of catastrophic situations that can occur on and in properties, ranging from man-made infrastructure challenges to natural disasters of all kinds.

To make sure that our customers are taken care of completely in these tense times, we go above and beyond to offer the most comprehensive experience possible to bring the property back to tip top shape in no time.
We will even help out with all of the insurance paperwork that is involved in such instances so that our clients don't have to deal with too much on their
Our team is completely dedicated to professionalism and that is why we make sure to always put the customer first in every scenario we encounter.
By giving our clients the best experience possible, we have become the go-to source for services when any kind of disaster occurs.
If your property has recently been through any sort of catastrophe, contact our disaster restoration Woodbridge with 911 Restoration Northern Virginia for the best of help today!