Water Damage Restoration in Northern Virginia
911 Restoration of Northern Virginia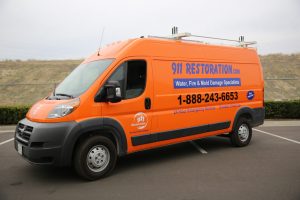 When property owners in Northern Virginia experience pipe bursts, toilet overflows, kitchen flare-ups, mold infestations, or a disaster of any kind, they can rely on the water mitigation experts at 911 Restoration to take care of everything. Call us at (571) 367-0646 and allow us to offer you a free visual inspection.

The Northern Virginia water damage technicians are highly skilled and trained to take on any issue that your home or business may encounter, such as a flooded basement or pipe burst.
We know from experience that the best way to make sure a property is taken care of after a basement has flooded is to be at the scene quickly and to start extracting water immediately.
At 911 Restoration of Northern Virginia, we offer a Fresh Start with our comprehensive selection of property damage restoration services, including but not limited to:
Whether you're a Northern Virginia homeowner or business owner, 911 Restoration of Northern Virginia is your Fresh Start! We'll communicate with you throughout the entire process, help answer questions related to insurance, and restore your property to its pre-damaged condition. One of our IICRC-certified teams is dispatched within 45 minutes of your call! Contact us today, and one of our friendly representatives will assist you in finding the nearest Northern Virginia location.
Service area map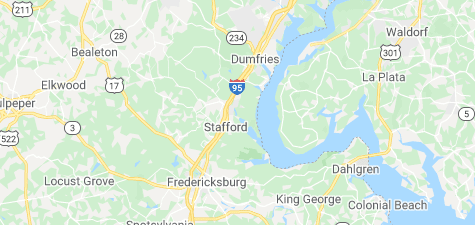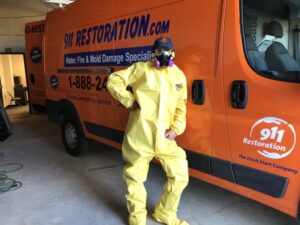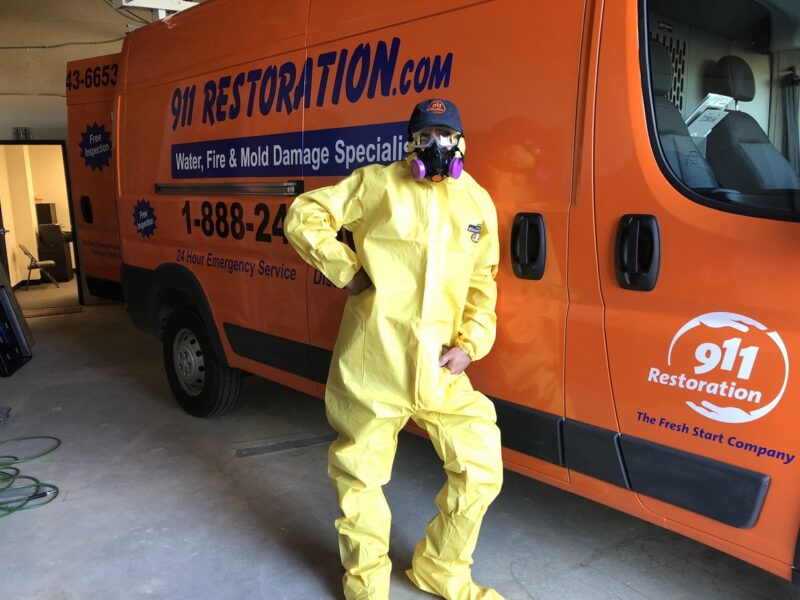 Our water damage restoration Northern VA experts make sure to arrive within 45 minutes of your call for emergency help, fully prepared to begin restoration procedures right away. Moreover, we provide 24-hour home flood cleaning service. Means, even if you need us in the middle of the night or on a holiday weekend, the water extraction techs will be there for you.
If your home or business is dealing with a flooded basement or any other disaster in Stafford, Spotsylvania, Woodbridge or the surrounding areas, then be sure to contact the highly trained technicians at 911 Restoration of Northern Virginia to provide you with peace of mind you deserve. Call us at (571) 367-0646 and see how we can help.

Water Damage Restoration 
When it comes to taking on a flooding situation, or even just a common pipe burst scenario, people trust the know-how of our water damage restoration professionals to solve everything.
In addition to our team's ability to handle any flood restoration situation after it has already taken place, they are also trained to implement mold removal services if the signs of an infestation are discovered.
There are things you can do to prevent the need for water damage and mold removal in Virginia. Make sure to clean out your gutters every year so that your roof won't be damaged if they get clogged, which can lead to overflows, ice dams, and ice walls.
Removing dead tree limbs and debris around your property will lower the risk of these objects crashing into your property and causing water damage in the interior. Property owners should also replace the hoses and fittings that connect up your water-based appliances to the main line in your home or office as they can fail now and again and cause severe water damage when they do.
Don't let your property suffer from the effects of a water leak in a basement without getting help from the best in the business first. Call 911 Restoration for immediate relief from all that ails your property today!
Sanitization Services & Disinfection Solutions
You can do your part to help control the spread of the coronavirus in Northern Virginia. However, you may be able to slow down the rate of infection if you practice social distancing and good hygiene habits. We all need to focus on self-isolating as much as possible to protect our community. The coronavirus also increases the importance of keeping your property sanitized and disinfected.
911 Restoration of Northern Virginia focuses on your needs during the coronavirus outbreak. You can contact us to get professional help with disinfection solutions. Allow us to set up a schedule to disinfect and sanitize your commercial or residential property. We know that many businesses have shut down in response to the virus. Our sanitization specialists can disinfect your property, so you're ready to reopen.
Frozen Pipes and Flooded Basement
Water can invade your property in many ways, but frozen pipes are one of the main issues that can cause water damage in your home or business in Northern Virginia.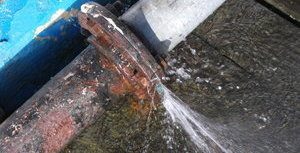 When frozen pipes are present in your basement, they can crack and eventually burst, allowing gallons of water inside of your property.
A flooded basement can be difficult to manage, especially if you use the space as a storage unit. Your items can become saturated with moisture and may need to be removed from the area to implement water restoration services properly.
911 Restoration understands all the steps necessary to mitigate a flooded basement. We will pack up and store your items until the flood cleaning service is complete.
The water damage cleanup in Northern Virginia will thoroughly disinfect your basement floor after a flood, leaving you with a safe space to enjoy again. Call us at (571) 367-0646 when you need professional flood clean-up services and help will be at your door within 45 minutes.
Sewage Backup Cleanup
Most people never expect to have to deal with the water damage that results if a back-flow preventer malfunctions. 911 Restoration is highly trained in sewage removal in Northern Virginia.
The sewage cleanup technicians are IICRC-certified to take on just such incidents with ease. They'll make sure that you and your loved ones are kept safe from the harmful bacteria, diseases, and parasites that can be found in black water.
The water damage restoration technicians in Northern Virginia make sure to use the most advanced suction and drying technology. They use the most effective agents for sanitizing your home to make it like new again in no time. It is not uncommon for a sewage backup to spur the growth of a mold colony, so our experts will also implement mold removal services if need be.
Don't let your property suffer from a category three water crisis. Contact the sewage cleanup team at 911 Restoration of Northern Virginia today for a Fresh Start!
Mold Removal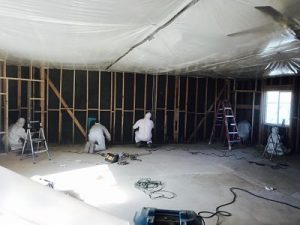 Fungi infestations frequently occur in properties in Fredericksburg, and it can be quite a challenge to eliminate on your own. Thorough service is one of the many reasons why you should contact the mold remediation team the minute you spot a mold colony in your home or business.
Mold spores float around in the air at all times. When they land on a porous surface with even a hint of water saturating it, they can immediately grow and spread.
Inhaling mold spores can also cause health issues, something that our mold removal pros are acutely aware of. By working quickly to decontaminate the property, they can ensure your safety.
If your property has begun smelling musty, then you might have fungi contamination in your walls or ceiling. Contact us at (571) 367-0646 the mold removal team for fast help today!
Fire Damage Restoration
Property fires are some of the most damaging events that can take place in a home or business. For this reason, our technicians are trained to take on any sized fire damage restoration job.
Oftentimes, property fire involves more than just the damage caused by the smoke and flames. There can also be damage associated with flooding caused by fire hoses. The fire department uses as much water as possible to make sure that the flames are terminated, which results in flooding and water damage.
When this happens, the stagnant water sits on the structure until fire damage restoration services can be administered. By doing so, the professionals will prevent more extreme water damage from setting in. It's always a good idea to inspect afterward for mold infestations.
By hiring our water and fire restoration professionals, you will also receive water damage and mold removal services. Contact 911 Restoration of Northern Virginia to receive fire damage restoration services that will ensure you make a full recovery.
Disaster Restoration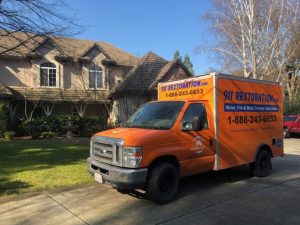 Virginia residents are no strangers to the various kinds of disaster situations that can occur in the state. The disasters here range from man-made infrastructure challenges to natural disasters of all kinds.
Comparatively, we know how to take the pressure off the customer. In fact, we will even help out with all of the insurance paperwork. Our clients don't have to deal with too much on their plates.
We have become the go-to source for services in Woodbridge when any disaster occurs. After all, we give our customers a Fresh Start!
So, contact the IICRC-certified disaster restoration specialists when you need any restoration assistance. We will show you that it is possible to turn a disaster into a fresh start.

Serving the communities of Woodbridge, Aylett, Stafford, Fredericksburg, King George, Dumfries, Glen Allen, Triangle, Woodford, Henrico, Quantico, Mechanicsville, Occoquan, Ashland, Richmond City County, Prince William County, Stafford County, Spotsylvania and surrounding areas.