Water Damage in Aylett
When it comes to dealing with water damage in your property, it is crucial to act fast; otherwise, you can run the risk of experiencing structural issues and mold growth.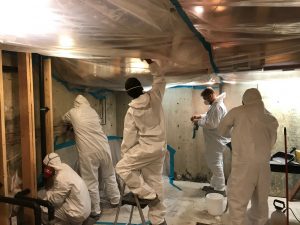 The only way to prevent these problems from occurring is to reach out to 911 Restoration of Northern Virginia as soon as you need leak or flood cleanup services.
Technicians make it possible for customers to receive immediate water damage restoration in Aylett by staying available 24/7/365. As soon as you call the office repair techs will spring into action, guaranteeing to arrive at your property within 45 minutes.
By providing property owners with free visual inspections, we can determine the extent of the water damage and formulate an estimate. This information will allow the repair techs to create a repair strategy and prevent future leaks and floods.
You can trust in the professionals to make all the repairs needed to completely recover from any water disaster, whether you own residential or commercial property.
Call 911 Restoration of Northern Virginia when you need same-day, water damage restoration and technicians will spring into action to give you the help you deserve.
24-Hour Home Flood Cleaning Service After A Pipe Burst
Disasters happen, and when they do, 911 Restoration wants property owners to take comfort in the knowledge that professional flood cleanup is only a phone call away, at all hours of the day and night.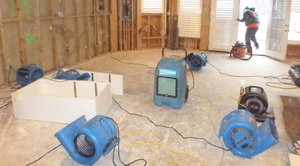 Situations as severe as a pipe burst need immediate attention because the increased moisture levels can rapidly lead to structural damages and mold infestations.
Not only is immediate water damage restoration vital to the recovery of your property, but it is an integral part of keeping up the morale of our customers.
We want to be the flood cleanup company you can trust to take care of you throughout any water emergency, whether it may be a basement flood or a pipe burst.
Technicians will execute water damage restoration with meticulous attention to detail as to not overlook any lingering moisture that may cause future problems.
By administering structural drying and dehumidifying techniques, customers can feel confident that every trace of water has been successfully removed from the home or business.
So, call 911 Restoration of Northern Virginia when you need fast, thorough, leak or flood cleanup in Aylett, and our team will administer the water removal and drying services you need to make a full recovery.
Water Cleanup Services From A Full-Service Restoration Company
911 Restoration of Northern Virginia understands that there is so much more that goes into water damage restoration than mitigating water damage and implementing drying services.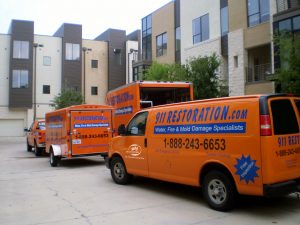 The customer is at the center of all the chaos caused by a flood or a roof leak and our technicians make it their top priority to make sure you are taken care of throughout the entire ordeal.
This attention to customer service is what sets 911 Restoration apart from the other water restoration companies. Our staff is available around the clock to assist you with whatever you may need.
If you have questions concerning the insurance process, then a teammate will provide you with a free insurance consultation where they will go over your policy with you and help determine what coverages you are entitled to receive.
We will submit your insurance claim for you and communicate with your provider to ensure that they have all the information needed to get you the financial aid you deserve.
On top of working with insurance companies, 911 Restoration always keeps their leak and flood restoration services affordable, so you never have to be concerned with water cleanup costs.
Call 911 Restoration of Northern Virginia to receive full-service restoration help from a team that cares and understands your needs. Our technicians look forward to showing you it is possible to turn a water damage emergency into a Fresh Start!
Proudly servicing the cities of Ashland, Aylett, Bowling Green, Crozier, Doswell, Dumfries, Fredericksburg, Glen Allen, Hanover, Henrico, King George, Manakin Sabot, Mechanicsville, Midlothian, Milford, Occoquan, Port Royal, Prince William County, Quantico, Rappahannock Academy, Richmond City County, Ruther Glen, Spotsylvania, Stafford, Stafford County, Triangle, Woodbridge, Woodford, and the surrounding areas.