Water Damage Restoration Northern Virginia
Decidedly eliminating the multiplicity of challenges that can arise in a flooding scenario, from a pipe burst, or a dam break, requires specialists with expert training like our water damage restoration Woodbridge team with 911 Restoration Northern Virginia to be handled properly.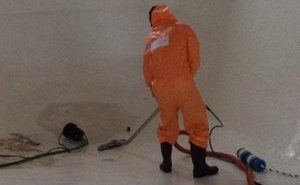 Our specialists know from plenty of experience that the most productive way of limiting the damages and the costs in involved in a restoration is to be at the scene quickly.
Knowing this, our teams always make sure to arrive within 45 minutes of getting your call for help, no matter what size or difficulty level the job you have for us is.
Additionally, we are also always available 24/7/365 so that there is nothing that can happen at any time that we aren't prepared to take on for you.
Moreover, our teams make sure to always bring and utilize the most comprehensive and advanced drying technology so that we can make sure you and your property are properly taken care of.
If your home is already amid a category two flood waters scenario, then you should contact our water damage Woodbridge team with 911 Restoration Northern Virginia for the best help there is today!
Steps To Prevent Flooding And Water Damage After a Snow Storm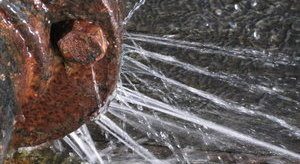 When people have any sort of liquid intrusion incident occur in their homes or to their businesses, we are the first call that many make to eliminate the damages. But our teams are also highly adept at helping our customers to avoid such incidents in the first place too.
Here are some simple preventative techniques for avoiding water damage:
Take the time to trim those trees which surround your property and they will be far less likely to have branches that are dead and capable of impaling your roof.
Make sure to eliminate any roots that threaten to encroach upon and impinge the flow of water in pipes to and from your property.
Have a plumbing expert and a restoration professional inspect your home and your property as a whole for any trouble spots that may be more easily solved now rather than later in a water damage situation.
Get on the roof and clean out those gutters. Clean gutters will eliminate the chances of a clog turning into an overflow that then turns into an ice dam which then ruins the layers of protection in your roof that keep the outside elements out of your lovely home.
Make sure that the downspouts are pointed away from the structure of your foundation so that they don't cause a liquefaction situation.
These are some of the more common sources and solutions to water damage intrusions, but this list is not all of what you can do to keep your property safe. Contact our IICRC certified water damage Woodbridge team with 911 Restoration Northern Virginia for all the best in restoration advice and services today!
Explaining the Water Damage Restoration Process
When our teams get a call for help from concerned home or business owners with water invading their property, they don't know what to do and they are usually in a panic.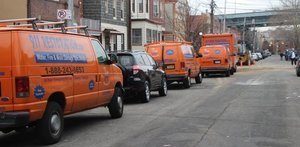 We have seen and solved it all in our time, and that is why we don't panic when we encounter any water damage situation there is.
Our teams of experts will arrive quickly to the site of your dilemma and immediately begin with the water extraction process so that we can make sure every drop is removed properly.
Then we will install heavy duty industrial sized air movers, dryers and dehumidifiers to get every molecule of moisture from your structure.
After it is dry we then make it look like new again with expert carpentry, plumbing and other repairs.
We will even help out with all of the insurance paperwork involved in the claims debacle so that you don't have to deal with that too.
Don't let your home become a victim to the effects of flooding from a pipe burst or any other means. Contact our water damage Woodbridge team with 911 restoration Northern Virginia for the best there is to help you out today!