Northern Virginia Sanitization Services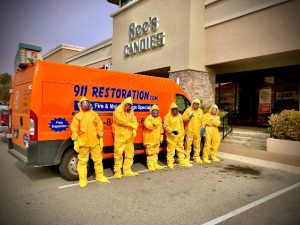 With the recent outbreak of coronavirus throughout the country, including in Northern Virginia, personal hygiene is more important now than ever. In order to reduce the spread of the virus and flatten the curve, the CDC recommends that people stay at home as much as possible, practice social distancing, wear face masks whenever they go out food shopping or to the pharmacy, and to wash their hands throughout the day for 20 seconds or more.
 One of the most frightening aspects of the coronavirus is that you do not know who might be infected. This is because many people will not show signs or symptoms of infection for up to 14 days after they are exposed. When they do show signs, the symptoms resemble the flu and will include:
Dry coughing

Wheezing

Fever and fatigue

Tiredness

Aches and pains

Severe breathing difficulties
 If you are suffering from any of these symptoms, seek medical attention immediately. Afterward, self isolate inside of your home to prevent yourself from possibly infecting others.
Additionally, anybody who enters on your premise may be harboring the disease. This is why it is so important to deep clean and sanitize your house, office building, retail store, apartment complex, or restaurant. You must protect your employees, customers, family members, friends, and yourself from the coronavirus.
This pandemic is causing fear and concern about the future in nearly everybody. Local businesses within our communities are shutting down and thousands of people are suffering from layoffs. Here at 911 Restoration of Northern Virginia, we want to provide you with peace of mind during all of the uncertainty. Our deep cleaning and sanitization experts will deep clean your home or commercial property in order to provide a safe environment for all who enter. Our team follows the protocols set forth by the CDC and EPA.
 Our licensed, bonded, and insured team work around the clock to help the people of our community. We are available 24/7/365 Call us, night or day, and we will be at your doorstep within just 45 minutes of your initial phone call to water and fire restoration Fredericksburg VA. Allow us to provide you with a pristine environment to stay safe in.