Water Damage in Henrico County
Property owners deserve to know that when they need water damage restoration in Henrico County, they can get help immediately from the most qualified flood cleanup company in the industry.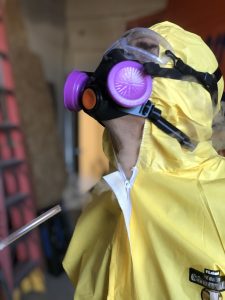 911 Restoration of Northern Virginia is available 24/7/365 to assist customers literally any time, day or night, with IICRC certified restoration services.
We understand how crucial it is to get the moisture out of the property quickly as to prevent mold, structural issues, and damage to your possessions, which is why technicians guarantee to arrive at your home or business within 45 minutes.
The entire 911 Restoration organization is IICRC certified, as well as being licensed, bonded, and insured for your protection. We want you to feel safe and secure from the moment you call us in need of water damage restoration.
911 Restoration of Northern Virginia is locally owned and operated, so customers can feel confident in their technicians' knowledge of the specific water damage issues that affect properties in Henrico County.
Call our repair techs as soon as you need 24-hour emergency water cleanup, and we will start the restoration process by providing property owners with a free visual inspection today!
Remediating A Basement Flood After A Pipe Burst
It is typical for property owners to feel the impact of a basement flood at one time or another, and it is vital to their recovery to act fast.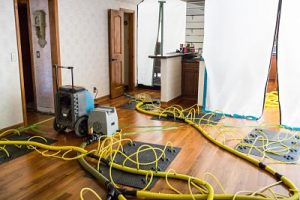 A flood can occur when there is a water leak in a basement caused by heavy rainfall or when a flood in another part of the property seeps into the floor, but pipe bursts in Henrico County are the most common reason.
If a pipe bursts in your basement, gallons of water can spray out and flood the area within hours. Massive flooding tends to happen when a pipe burst occurs overnight or when customers are out of town.
Technicians will treat a basement flood as a disaster situation, and customers can expect to receive 24-hour emergency water cleanup services from our team.
Since the water invading your property can be contaminated, repair techs disinfect basement floors after a flood and use powerful machines to administer thorough water extractions.
A pipe burst can happen if you have an old plumbing system in your property if there is a small crack in the pipe metal, or when a pipe becomes frozen. Call us if you encounter any of these issues, and technicians will respond with urgency today!
A Flood Cleanup Company That Does So Much More
911 Restoration of Northern Virginia is a full-service restoration company that not only provides the customer with water removal service.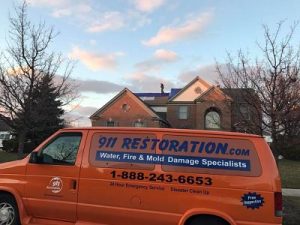 Technicians administer comprehensive water damage restoration that includes structural drying and dehumidifying services. Getting the property as dry as possible is integral to a successful water mitigation job.
Once the bulk of the water extraction is complete, repair techs will set up air movers and dehumidifiers to remove the rest of the lingering moisture. Advanced drying will stop mold from growing, wood from rotting and warping, and uphold the structural integrity of the property.
Along with our advanced water damage restoration, staff members will consult property owners with anything they need, including their insurance policy.
Staff members will provide customers with free insurance consultations, during which a teammate will go over your insurance policy with you and help determine all the coverages you are entitled to receive.
Most water damage restoration services are covered in a standard insurance policy, but there are some instances where your provider may refuse to pay, such as flooding caused by an overflowing body of water or negligence caused by the property owner.
If you happen to be affected by an uncovered issue, you can still rest assured that 911 Restoration of Northern Virginia will provide you with affordable restoration services. So, call us as soon as you discover signs of a leak or flood in your home or business and technicians will ensure you get the Fresh Start you deserve!
If you are experiencing residential water damage or commercial property damage. Call one of our IICRC certified specialists today.
Serving the communities of Woodbridge, Aylett, Stafford, Fredericksburg, King George, Dumfries, Glen Allen, Triangle, Woodford, Henrico, Quantico, Mechanicsville, Occoquan, Ashland, Richmond City County, Prince William County, Stafford County, Spotsylvania and surrounding areas.