Water Damage and Mold Removal in Spotsylvania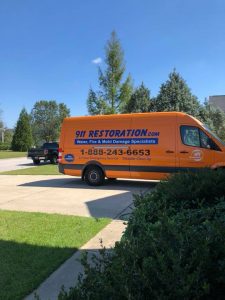 Property owners in Spotsylvania may have to deal with flooding, plumbing emergencies, and sewage backups. Water damage caused by pipe bursts, heavy rains, leaking pipes, or blizzards can wreak havoc on commercial or residential properties.
Fortunately, you can undo the destruction with water damage restoration in Spotsylvania. The professionals at 911 Restoration of Northern Virginia are IICRC certified to handle:
Flood Cleanup After Hurricanes and Other Major Storms
Water Removal from Flooded Basements and Crawlspaces
Repairs for Pipe Burst Emergencies
Total Drying and Dehumidification
Our crews can also take on mold removal after you experience commercial or residential water damage. We understand that mold can spread quickly in moist environments, so let us focus on a mold inspection and mold remediation right away.
Mold decontamination and water damage restoration can return your property to perfect condition after a flood or plumbing disaster. Call us now and techs can reach your property within 45 minutes to begin repairs.
Professional Water Damage Restoration in Spotsylvania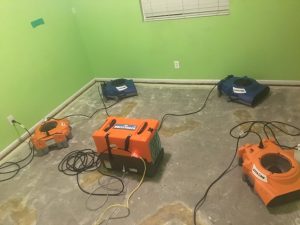 It's important that you act quickly if you're dealing with a flooded basement in Spotsylvania. Water can destroy your floors, walls, ceilings, and possessions. 911 Restoration of Northern Virginia can begin flood cleanup with same-day services. Let us:
Extract Water Left Behind by Pipe Burst Emergencies
Focus on Sewage Water Cleanup
Handle Carpet Water Damage
Fix Water Leaks and Damage Caused by Flooding
We understand that water damage restoration often requires mold removal services. Water damage can give mold a foothold into your home or business if you have a flooded basement. Let us check for mold growth with a mold inspection in Spotsylvania.
If the mold inspection returns positive results, our mold remediation technicians can develop a mold decontamination plan right away. Mold removal in Spotsylvania can get rid of mold, mold spores, and foul odors in your home or business.
Get back your peace of mind after a flood or pipe burst in Spotsylvania by contacting 911 Restoration of Northern Virginia today. Work with licensed, bonded, and insured technicians who can take care of flood cleanup, mold remediation, mold decontamination, and total restoration for commercial or residential properties.
Protect Your Health with Mold Removal in Spotsylvania
Pipe bursts and floods can introduce moisture into your property. Getting the water out right away can limit the damage to your property and reduce the odds that you will experience a mold infestation. However, flooded basements make perfect environments for mold growth, so you may need mold remediation in Spotsylvania as part of flood cleanup.
Some forms of mold can be toxic to your health. Make sure you protect your well-being by allowing 911 Restoration of Northern Virginia to complete a mold inspection along with water damage restoration. We can handle mold decontamination in Spotsylvania quickly and effectively.
Call us now so we can put our experience, training, and resources to work for you.
Servicing the cities of Woodbridge, Stafford, Fredericksburg, King George, Dumfries, Triangle, Woodford, Quantico, Port Royal, Rappahannock Academy, Occoquan, Ashland, Prince William County, Stafford County, Aylett, Bowling Green, Crozier, Doswell, Glen Allen, Hanover, Henrico, Manakin Sabot, Mechanicsville, Midlothian, Milford, Richmond, Ruther Glen… and surrounding areas.