Water Damage and Mold Removal in Fredericksburg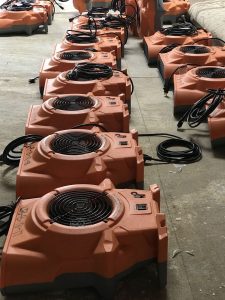 Get the help you need to recover from a flood or pipe burst in Fredericksburg by contacting 911 Restoration of Northern Virginia. Our water damage experts in Fredericksburg are licensed, bonded, and insured to handle:
Flooded Basements and Crawlspaces

Commercial and Residential Flood Cleanup

Water Extraction for Pipe Burst Emergencies

Sewage Water Cleanup

Water Damage and Mold Inspections

Repairs for Leaking Ceilings and Carpet Water Damage
Our flood cleanup crews are on call 24/7/365 at 571-367-0646. Water damage restoration techs can reach properties around Fredericksburg within 45 minutes of an emergency call. Let us offer you a water damage and mold inspection after a pipe bursts or heavy rains lead to a flooded basement.
We have the equipment and training to deal with mold removal in Fredericksburg. Take charge by contacting our mold remediation and mold decontamination technicians now.
Call Us for Water Damage Restoration in Fredericksburg
You can limit the damage to your home or business by reaching out to professionals immediately after a pipe bursts or heavy rains flood water into your property. Flood cleanup in Fredericksburg should begin immediately, especially if you are dealing with a flooded basement in Fredericksburg.
These areas can become breeding grounds for mold if they are exposed to excess moisture. Let us check your property for signs of fungal growth with a mold inspection in Fredericksburg. Mold removal technicians can focus on:
Commercial and Residential Mold Remediation

Total Mold Decontamination in Fredericksburg

The Remove of Items Infested with Mold
Mold remediation in Fredericksburg can protect your property from damage. Mold decontamination can remove odors associated with fungal growth and limit any allergic reactions you might have to mold.
Working on mold removal and water damage restoration in Fredericksburg can ensure your property is returned to better-than-new condition after a summer storm, blizzard, or plumbing disaster. Let 911 Restoration of Northern Virginia begin the flood cleanup and renovation process today. so contact us today at 571-367-0646
Get Help from an Experienced Mold Remediation Company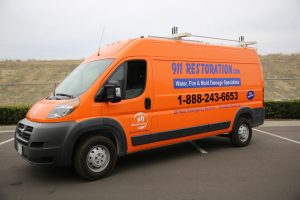 Mold removal in Fredericksburg is often necessary after a pipe burst emergency. You may also discover mold if you have a leaking pipe in your home or business. While a flooded basement may be an obvious place for mold to grow, this fungus can also spread if there are traces of moisture behind your walls or under your floors. Fortunately, mold remediation in Fredericksburg can take care of this issue.
A mold inspection can locate evidence of mold after you experience a water damage emergency. The crews at 911 Restoration of Northern Virginia can work aggressively to handle mold decontamination during the flood cleanup process. Let us ensure that your property is brought back to perfect condition after you experience a sewage spill, pipe burst, or flood emergency. call 911 Restoration of Northern Virginia at our number 571-367-0646
Water damage repair in Fredericksburg can give you back your peace of mind. Contact 911 Restoration of Northern Virginia to get prompt, experienced service on your side right away.
Servicing the cities of Woodbridge, Stafford, Fredericksburg, King George, Dumfries, Triangle, Woodford, Quantico, Port Royal, Rappahannock Academy, Occoquan, Ashland, Prince William County, Stafford County, Aylett, Bowling Green, Crozier, Doswell, Glen Allen, Hanover, Henrico, Manakin Sabot, Mechanicsville, Midlothian, Milford, Richmond, Ruther Glen… and surrounding areas.