Reviews
With our 30 years of experience in the restoration service industry, 911 Restoration Northern Virginia has taken care of many satisfied customers who have been kind enough to share their experiences with you.
Our customers vary and include all kinds of personal, business and government entities:
Celebrities and VIPs
Property owners, managers and tenants
Management companies and large complex building owners
Big corporations, insurance companies and banks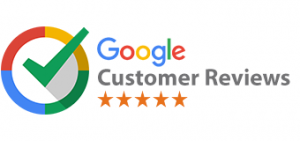 Allison Baker

15th of December 2021

I don't remember the names of the team members that came to our home but, everyone was excellent. They explained everything very well to myself and my parents. They were very thorough in everything they did. Very please. Thank you all so much.

Nicole Freiberg

8th of April 2022

I had an amazing experience with these guys. Super professional and on top of things right away. They worked until the job was done and explained everything to me in detail to make sure I was comfortable with the work they were doing. 100% recommend this company. Thanks guys!!

Ed D

23rd of June 2022

When I was suddenly greeted with about 300 gallons of water from an upstairs neighbors Toilet. Rick and his business was the best part of the disaster that could have ever happened to me and my family. His Initiative, knowledge, professionalism, gave me the peace of mind I needed to address a serious moisture/mold issue that my apartment was quite simply going to "Band-aid" the situation. Not 100% their fault they just weren't equipped to assess the damage to the fullest extent. Rick and his team were quite literally a savior. I would highly recommend Rick and his crews to anyone in need of their services. Not to mention the speed and courtesy of the front desk staff was beyond the best! Thank you to everyone at 911 Restoration!