Reviews
With our 30 years of experience in the restoration service industry, 911 Restoration Northern Virginia has taken care of many satisfied customers who have been kind enough to share their experiences with you.
Our customers vary and include all kinds of personal, business and government entities:
Celebrities and VIPs
Property owners, managers and tenants
Management companies and large complex building owners
Big corporations, insurance companies and banks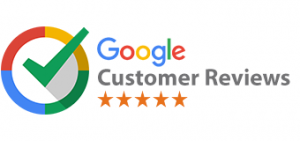 Joan Parker

4 months ago

This company was top notch and professional from beginning to end. Ed DeBruhl was out to my home to assess the condition and take mold samples within hours of my submitting a photo. He walked me through the process, explaining exactly what he would do before he did it, and then showed me photos and documentation throughout. The team performed all necessary remediation and demo of affected areas quickly and efficiently, and left the area clean when they were finished. I highly recommend 911 Restoration's services to anyone dealing with water damage and mold.

Abenet Lejebo

6 months ago

When my house had water damage, they did a good job in helping me with my house and even helping me with my insurance. They were very professional and I appreciate their help a lot.

Nicole Dodson

6 months ago

This company is very easy to work with. They answer calls and get back to you so quickly which I really appreciate! We found some mold in our bathroom and after calling, they were quick to come do some sampling and look around to see if we had water damage causing it. If you have a question, you can call them anytime and they will pick up immediately! Great company!

Hailee White

10 months ago

911 restoration was definitely a good choice to go with for the water loss. We had Terry Lewis the operation manager and he was very helpful and knowledgeable and was there for us through the whole process.We had complete comfort in knowing that they and their work was on point and time if anyone has any trouble with water or restoration that maybe needing done they are definitely the ones to call!

Doreen Gibbs

1 year ago

Excellent customer service and i recommend them for emergency service. The staff inform me on all matters.

Ashton Howard

1 year ago

Everyone I spoke with and that came into my home was nothing short of respectful,patient,kind,understanding. They truly went above and beyond to help me through a very stressful time. I highly recommend them to anyone who needs help especially in the event of an emergency.