Water Damage and Mold Removal in Woodbridge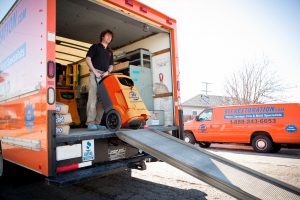 You can get help handling water damage caused by a pipe burst, heavy rains, or sewage backups by contacting 911 Restoration of Northern Virginia right now. Our water damage experts in Woodbridge can reach properties within 45 minutes of an emergency call, any time of the day or night. Call us at 571-367-0646 and see how we can help you.
Make sure you're ready to take on a flooded basement, ceiling leak, frozen pipe, or pipe burst in Woodbridge by calling us now. Our same-day water damage restoration services in Woodbridge can include:
Immediate Water Extraction and Mold Remediation

Flood Cleanup for Commercial or Residential Properties

Carpet Drying and Dehumidification
We can also handle mold removal after you experience water damage. Let us complete a mold inspection to determine your mold remediation needs. Thorough mold decontamination can remove all traces of fungus from your property. 
The Benefits of Water Damage Restoration in Woodbridge
Pipe bursts, summer storms, blizzards, and sewage spills can leave you with a flooded basement in Woodbridge. You can get immediate help with flood cleanup by calling 911 Restoration of Northern Virginia. Water damage restoration techs can:
Complete a Water Damage and Mold Inspection

Use Professional Grade Pumps to Remove Water from a Flooded Basement

Utilize Fans and Air Blowers to Get Rid of Moisture

Repair Carpet Water Damage and Mold Decontamination

Handle Structural Damage Caused by Flooding
If you need mold removal, our techs are IICRC certified to begin mold remediation in Woodbridge right away. Crews can focus on mold decontamination in Woodbridge to return your property to better-than-new condition quickly and effectively.
You can get back your peace of mind after you experience a flood or pipe burst with water damage restoration and mold removal service in Woodbridge. Call the experts at 911 Restoration of Northern Virginia to begin the restoration process now. Call us at 571-367-0646 and allow us to provide you a free visual inspection.

Get Professional Mold Remediation in Woodbridge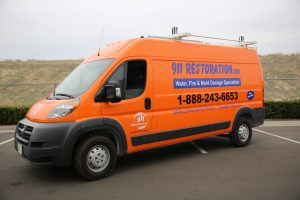 A flooded basement can give mold the perfect spot to grow. Taking care of flood cleanup in Woodbridge can reduce the odds that you will face a mold infestation. However, you may need a mold inspection in Woodbridge to check for the presence of this fungus if you're dealing with leaking pipes or excess moisture.
A mold inspection can help techs complete mold removal plan in Woodbridge. All techs at 911 Restoration of Northern Virginia are licensed, bonded, and insured to take on total mold decontamination and mold cleanup as part of water damage repair in Woodbridge. call us 571-367-0646
No water damage restoration job is too big or too small for the flood cleanup and mold remediation pros at 911 Restoration of Northern Virginia. Let us handle:
Business or House Flooding

Damage Caused by Ice Dams

Drying Out Your Wet Basement

Ceiling Leaks and Burst Pipes
Our crews put your peace of mind first after a flood or sewage backup. Call us now to get a Fresh Start with your completely restored and renovated property.
Servicing the cities of Woodbridge, Stafford, Fredericksburg, King George, Dumfries, Triangle, Woodford, Quantico, Port Royal, Rappahannock Academy, Occoquan, Ashland, Prince William County, Stafford County, Aylett, Bowling Green, Crozier, Doswell, Glen Allen, Hanover, Henrico, Manakin Sabot, Mechanicsville, Midlothian, Milford, Richmond, Ruther Glen… and surrounding areas.