Water Damage in Ashland
While experiencing a pipe burst emergency can be overwhelming and confusing, it is crucial to remember that a water disaster can be the catalyst to the Fresh Start you have been wanting.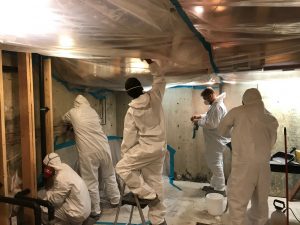 911 Restoration of Northern Virginia is the flood cleanup company that will use water damage restoration as a means of giving their customers that Fresh Start.
Staff members can help customers literally any time of the day or night, by keeping technicians available 24/7/365, which is crucial during a time where minutes matter.
When you call repair techs needing water damage restoration in Ashland for an emergency concerning a pipe burst, basement flood, or any other disaster, technicians will arrive at your door within 45 minutes.
Property owners will receive a free visual inspection, during which technicians will check for the source of the water damage and formulate a plan to mitigate the situation.
911 Restoration of Northern Virginia is known for its professionalism, and their technicians will keep you informed every step of the way and answer all your questions. Call the restoration company that genuinely cares and understands your needs and let us show you how we can turn any water emergency into a Fresh Start today! 
Receive Immediate Water Removal Services With One Call
It is common for property owners to experience pipe bursts in Ashland, and when they do, they can expect to receive immediate water damage restoration services.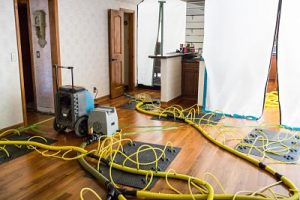 It is crucial to treat any water disaster with urgency, but time is an especially important factor when dealing with a pipe burst. 
The velocity at which water sprays from a broken pipe can be shocking, but with 911 Restoration of Northern Virginia on the job, you can be confident that their technicians will deal with the issue as swiftly as possible.
In fact, the restoration company will help you before their technicians even arrive. A staff member can walk you through the process of turning off the main water line to the property, which will immediately stop all flowing water.
Once the repair techs get on the scene, they will begin water extractions to remove the bulk of the water, which they will follow up with drying and dehumidifying services to evaporate any lingering moisture.
There is no time to waste when it comes to dealing with any kind of water damage, so call 911 Restoration of Northern Virginia today!
Will Homeowner's Cover Water Damage Restoration?
On every job, there is always the question of the water cleanup cost. This can sometimes be complicated, but our staff will make part of the process go just as smoothly as the remediation work.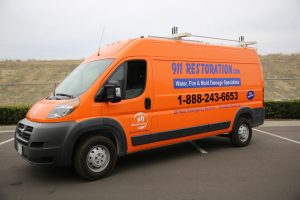 Staff members want to answer all your questions, such as the water damage restoration cost per square foot, and if we accept insurance or not. 
911 Restoration of Northern Virginia works with all insurance companies and even offers free insurance consultations to any customer who may need help understanding their policy.
A standard insurance policy covers most water damage removal services, but some issues may not be, such as damages caused by an overflowing body of water or neglect on behalf of the property owner.
If for some reason your water damage is not covered, you can rest assured that we offer competitive prices and will work with you to ensure that the services you receive are affordable.
So, call 911 Restoration of Northern Virginia today, and we will give you the peace of mind you need to get through any water disaster.
Proudly servicing the cities of Ashland, Aylett, Bowling Green, Crozier, Doswell, Dumfries, Fredericksburg, Glen Allen, Hanover, Henrico, King George, Manakin Sabot, Mechanicsville, Midlothian, Milford, Occoquan, Port Royal, Prince William County, Quantico, Rappahannock Academy, Richmond City County, Ruther Glen, Spotsylvania, Stafford, Stafford County, Triangle, Woodbridge, Woodford, and the surrounding areas.