Sewage Backup Northern Virginia
When it comes to the variables that one can face due to a black or gray water crisis, it takes expert training and abilities such as the kind our sewage backup cleanup Woodbridge team with 911 Restoration Northern Virginia has in spades.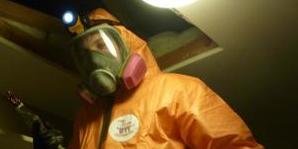 Our IICRC certified specialists know that the most complete way of making sure that damages in a category three situation don't skyrocket is to be at the scene of the dilemma quickly.
In our ongoing effort to provide our clients with the best services possible, we will arrive within 45 minutes of any emergency call for help so that we can immediately begin our work.
Beyond our capacity to arrive quickly on the scene, we are also available 24/7/365 to eliminate the stress and heartache that these situations can cause quickly and professionally too.
We also make sure to bring nothing but the best and latest drying technology to all the projects that we endeavor so that we know you and your property are being taken care of to the best of our abilities.
If your home or business is already undergoing a category three crisis, then make sure to contact our sewage backup cleanup Woodbridge crew with 911 Restoration Northern Virginia today!
Avoiding Sewage Backup Scenarios
When a black water situation arises for people in their homes or businesses in the area, we are the first call that many make to have it properly taken care of.
We are also regularly the call that people make when they want to find out more about how they can protect their property and prevent these crises from ever happening too.
Here are some tips to avoid black water that we have created for you: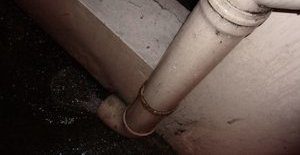 Have a plumbing expert come and inspect your sewage back flow valve preventer so that you know it is never going to fail when you need it the most.
Check on your sump pumps and make sure that they are working every year before the rainy season hits.
Never place anything into the septic or plumbing apparatus that it cannot easily handle as this is simply asking for a backflow situation.
Eliminate any roots that may impinge the flow of water away from or into your home in the piping system and you will prevent any clogs from forming.
Try not to use multi-ply paper or product that advertise with the biodegradable moniker as these may not work well in your system.
These are some of the more regular culprits for sewage backup scenarios, and how to prevent them by simple means, but this list is not final. So if you have questions not answered here, be sure to give us a call for more information.
Don't let your lovely home or successful business suffer from a category three water invasion without first getting help from the best in the industry. Contact our sewage backup cleanup Woodbridge team with 911 Restoration Northern Virginia for the best there is today!
Understanding Sewage Backup Causes And Solutions
The kind of challenges that can be faced in a black water crisis are varied and extraordinary, and they shouldn't be attempted by anyone who is unlicensed to handle such calamities.

Our sewage backup Woodbridge technicians are IICRC certified to handle any kind of sewage and we suggest that you call us as soon as there is a problem so you don't run the risk of introducing yourself or your loved ones to parasites and diseases needlessly.
Sewage can backup into a home or business for a variety of reasons, and no matter how it gets there, it must be eliminated quickly, or you run the risk of additional losses in the form of water damage and mold growth too.
Our specialists know that these are looming issues, and that is why we do immediate work that takes care of your property efficiently and in a fastidious manner.
We will even help out with all of the insurance paperwork and billing questions that you might have in this process so that you don't have too much to stress over all at once.
If your home or office is already amid a flooding of gray water, then contact our sewage backup cleanup Woodbridge team with 911 Restoration Northern Virginia and let us solve all your concerns today!