Sewage Backup Cleanup in Northern Virginia
If a sewage backup in Northern Virginia takes place in your home or business, it is crucial to both your property and your health to reach out for professional sewage cleanup services the moment the incident occurs.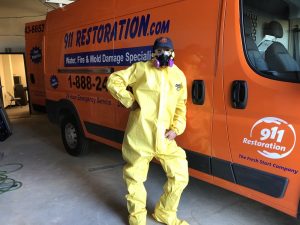 The IICRC certified specialists at 911 Restoration of Northern Virginia understand that quick sewage restoration services are necessary to make a full recovery and get rid of that foul odor.
To provide customers with the best service possible, technicians will arrive within 45 minutes of learning about any sewage emergency, enabling us to begin restoration procedures immediately.
On top of our ability to arrive quickly on the scene, repair techs are also available 24/7/365 at 571-367-0646 to assist you no matter what time you call, day or night. They will be prepared to implement same-day services to remediate any water damage Woodbridge VA issues.
We use the latest cleanup and drying technology on every job, so that your property is left clean and smelling fresh when we leave. The technicians at 911 Restoration of Northern Virginia want to be there to help you when you need it most.
So, if you live in Stafford, Spotsylvania, Woodbridge, or any of the surrounding cities, call 911 Restoration of Northern Virginia for 911 restoration complaints, and the repair techs will give you the Fresh Start you deserve.  so contact us today at 571-367-0646
Avoiding Sewage Backup Scenarios
When a sewage backup situation arises in your residential or commercial property, if could mean displacement for you and your family or the closure of your business until all the repairs are made.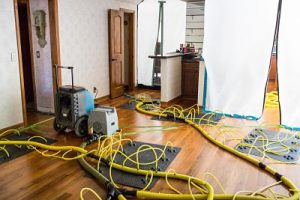 Our techs want to get your life back to normal as soon as possible, enabling you to move on from the sewage disaster and resume your everyday life.
Along with providing sewer backup cleaning services in Northern Virginia, we want to offer advice to property owners on how to avoid sewage backups from happening again in the future.
Have a plumber come annually to inspect your sewage backflow valve preventer, so that you know it won't fail when you need it the most. You should also have your sump pumps checked to make sure that they are working correctly before the rainy season hits.
Never flush anything down the toilet that you know may cause a clog, especially if you have a septic tank. These items include paper towels, diapers, baby wipes, fabric, and other large debris. Remove any roots that may prevent the flow of water from going away from the home or business and into the plumbing system. Roots can also break pipes and cause a flood.
These are some of the most typical causes of sewage water damage and knowing how to prevent these issues from happening can save you from having to deal with a big mess.
However, even the most attentive property owners may experience a sewage spill at one time or another. When a backup occurs in your home or business, you can call us to initiate sewage cleanup procedures that will leave your property looking and smelling fresh and clean. call 911 Restoration of Northern Virginia at our number 571-367-0646
Let Our Experts Handle Sewage Cleanup For You
Sewage water damage may cause many different problems on your property after it overflows into your home or business, including causing mold, rot, and odor issues.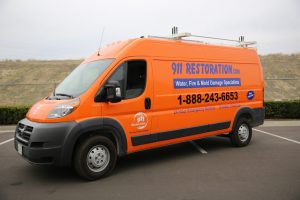 No one is ever prepared to handle a sewage backup, but no matter how or why it happens it must be remediated quickly, or else you run the risk of additional losses.
You should never attempt to clean up sewage on your own because the risk of the wastewater affecting your health is dangerous.
The technicians in Northern Virginia are prepared around the clock to handle any sewage-related problem you may be experiencing.
Our specialists know that these are looming issues, which is why we administer services immediately to take care of your property efficiently and in a careful manner. If your home or office is affected by water damage in Northern VA, contact 911 Restoration of Northern Virginia right away and let us turn this disaster into a Fresh Start! call us 571-367-0646
Serving the communities of Woodbridge, Aylett, Stafford, Fredericksburg, King George, Dumfries, Glen Allen, Triangle, Woodford, Henrico, Quantico, Mechanicsville, Occoquan, Ashland, Richmond City County, Prince William County, Stafford County, Spotsylvania and surrounding areas.