Fire Damage Restoration in Richmond City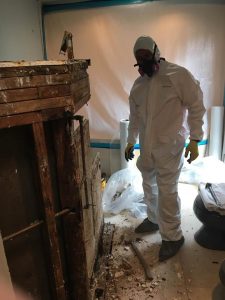 The Richmond City community is full of beautiful homes and businesses. But between the rise of wildfires and the all-too-possible risk of property fires and puffbacks, your property can go from gorgeous to tragic in a matter of minutes.
The good news is, you can have your old property back. In fact, the fire damage restoration technicians at 911 Restoration of Northern Virginia will make your home or business better than new.
The fire cleanup staff is all about the "Fresh Start" philosophy. They believe that every disaster is an opportunity to begin again—better and stronger than before. If you're currently in need of fire damage restoration or puffback cleanup in Richmond City, you may have trouble imagining this brighter future. That's no problem. Our smoke restoration specialists will do it for you, taking every last worry off your plate and guiding the way to a new beginning.
911 Restoration is more than a fire cleanup company. We're full service home renovators and your fire information center. The staff has answers for every question, including insurance concerns. You can expect a free fire damage assessment right off the bat so you know what to expect during the fire damage and smoke removal process. And you can rest assured that every single fire damage restoration need can be covered by a single crew. They do it all, including smoke restoration, odor removal, structural repair, and even water damage restoration.
The fire damage restoration staff has one priority: your peace of mind. That means clear communication, thorough service, compassionate care, and a job so well-done that you will eventually see the silver lining in this cloud of smoke.
If you need fire cleanup in Richmond City, Spotsylvania, Woodbridge, or the surrounding area, call 911 Restoration of Northern Virginia for a truly Fresh Start.
Puffback Cleanup And Smoke Removal In Richmond City
It doesn't matter if you need puffback cleanup or extensive fire damage restoration. Odds are, if smoke and soot have enveloped your property, you're looking at damages that feel extensive and insurmountable.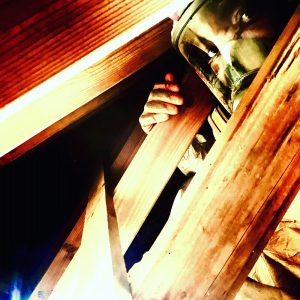 Rest assured, 911 Restoration of Northern Virginia can handle every aspect of your smoke restoration and fire cleanup needs. You can get from destruction to renovation with only one company.
Our smoke restoration technicians will get every trace of disaster out of your home, using advanced sodablasting methods for permanent odor, soot, and smoke removal. They clean every surface of your home or business, including furniture and even dishes.
Every material or structure that is permanently damaged will be repaired. From your flooring to your roof, your property will be made brand new again.
If your home or business has been drenched by the fire hose, no worries. 911 Restoration is also a 24 hour emergency water cleanup company. Our fire cleanup staff is IICRC certified in water damage restoration and mold removal. They remove water from carpet, fully dry every structure, and conduct professional mold testing and remediation.
This dedicated staff has a lot of experience with fire damage restoration in Richmond City and the surrounding community. They realize each situation is unique and often complicated. They work mindfully, ensuring that no damage goes undetected and your residential or commercial property is left stronger than ever.
If you need fire or puffback cleanup, contact 911 Restoration of Northern Virginia.
Will Homeowners Insurance Cover Fire Damage?
For so many property owners, the most overwhelming aspect of fire damage restoration is the potential expense. The complicated insurance process can make the question of money feel even more daunting.
At 911 Restoration, we've got you covered there, too.
Friendly staff offers you a free insurance consultation. By the time you've finished speaking with one of our representatives, you will know exactly what type of coverage you are entitled to. After that, you still don't have to go through the insurance process alone. 911 Restoration works with every insurance provider, and the fire cleanup staff helps you file your claim, assists with loss inventory and itemization, and bills your provider directly so you don't have to give that payment a second thought.
Your smoke restoration crew knows that your head is spinning, your worries are piling up, and you feel like your home or business will never again be the place you once knew. When they take on your job, they lead with compassion, answering every last question and taking the burden of property restoration off your shoulders.
It's time for you breathe easy. It's time to call 911 Restoration of Northern Virginia.
Servicing the cities of Ashland, Aylett, Bowling Green, Crozier, Doswell, Dumfries, Fredricksburg, Glen Allen, Hanover, Henrico, King Georgie, Manakin Sabot, Mechanicsville, Midlothian, Milford, Occoquan, Port Royal, Quanitco, Rappahannock Academy, Richmond City, Ruther Glen, Stafford, Triangle, Woodbridge, Woodford, and surrounding areas.