Mold Removal in Henrico County
There are many different ways mold can infiltrate your property, with most infestations occurring when indoor water damage is left unmitigated in areas of the home or business that are susceptible to leaks and floods.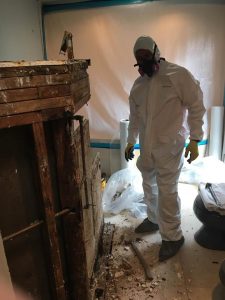 The technicians at 911 Restoration of Northern Virginia are experts at both water mitigation and mold remediation, making them the most qualified repaired workers in Henrico County.
When property owners discover mold on walls and other surfaces of their property, they can rely on our repair techs to address all the different kinds of water damage that may be contributing to the mold problem.
We know that water damage restoration an integral part of the mold cleanup process and will administer comprehensive restoration services to stop the infestation at the source.
Since mold tends to grow in parts of the property that are generally hidden away, the technicians will provide property owners with a free mold inspection so they can thoroughly check the premises for signs of mold growth.
It is our goal to make it easy for everyone in the community to receive mold remediation services. So, call 911 Restoration of Northern Virginia as soon as you if you need water removal or mold cleanup in Henrico County today!
Water Leaks In Basements Can Lead To A Mold Infestation
One way mold can infiltrate your property is via a basement flood. Basements and crawlspaces are already prone to becoming overgrown by mold, so when water damage is thrown into the mix, an infestation is almost inevitable.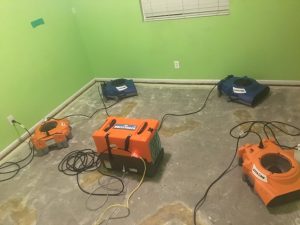 By reaching out for immediate leak and flood cleanup services after your basement has been impacted by water damage, you will significantly improve your chances of catching mold at its earliest stages. 
The experts at 911 Restoration of Northern Virginia understand the urgency of any mold situation, and they will act with promptness and professionalism while they execute IICRC mold remediation in Henrico County.
Getting a home or business as dry as possible is the only way to ensure that mold spores will not develop into an infestation and spread throughout the property.
By implementing structural drying and dehumidifying procedures, the technicians will eradicate a current mold infestation, as well as prevent future ones from occurring. 
Call 911 Restoration of Northern Virginia as soon as you discover signs of water damage or mold in your basement, or any other part of your property, and technicians will administer the mold cleanup services you need to recover fully.
Learn What Sets Us Apart From The Other Mold Removal Companies
Even though 911 Restoration is widely known as a flood cleanup company, it is important for property owners to remember that it is just as much a mold remediation company.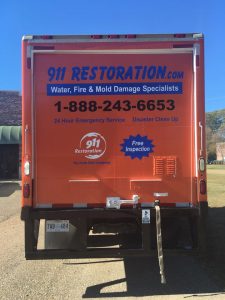 The technicians are all experienced in implementing mold cleanup in both residential and commercial properties, making it possible for home and business owners to receive our services.
Different strains of mold can make their way into various structures, and some can pose serious health risks to those who regularly spend time in these places.
To keep their customers safe, repair techs will take professional mold samples and send them to third-party laboratories where they will be tested. By determining the type of mold growing in your home or business, we can take the necessary measure needed to keep you safe during the mold remediation.
When you need help from a team of mold experts that care and understand your needs as a property owner in Henrico County, call 911 Restoration of Northern Virginia to get your Fresh Start today!
Proudly servicing the counties of Prince William County, Stafford County, Spotsylvania County, Stafford County, King George County, Caroline County, Hanover County, King William County, Goochland County, Henrico County, Chesterfield County, Richmond City County, and the surrounding areas.