Snow Storm Woodbridge
If your home becomes saturated with water due to a pipe bust, leaking ceiling or any other issue that a bomb cyclone may cause, the snow storm Woodbridge agents at 911 Restoration of Northern Virginia will be at your home within 45 minutes or receiving your call for help.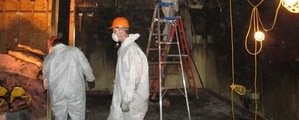 Our snow storm agents make sure to stay available 24/7/365, so that whenever a blizzard occurs we are able to respond quickly. This gives us the ability to save your home from wind and snow damage, as well as give home and business owners their peace of mind back.
Our snow storm technicians work with IICRC certified technicians who are licensed, bonded and insured to apply same day services that include:
Around the clock assistance during a snow storm

Emergency storm restoration services
Quick arrival time
Ice dam restoration
Thawing of frozen pipes
Basement flood water extraction
Flooded crawlspace restoration
Roof damage remediation
When it comes to restoring properties during a bomb cyclone, our snow storm pros are prepared to offer same day service, no matter how severe the snow storm outside may be, so give us a call today!
The Bomb Cyclone May Cause Flooding In Your Home
Our snow storm Woodbridge specialists are fully prepared to handle even the most intense blizzards.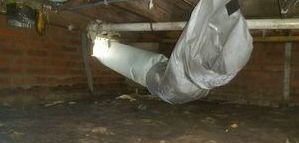 We are familiar with bomb cyclones and understand what needs to be done in order to provide you with the best chances of a full recovery from the flooding that this storm can cause.
The bomb cyclone creates very wet snow, which will saturate your home for a long period of time. Since the snow is so wet, it can easily seep into your home's interior, causing significant water damage.
When you hire our snow storm technicians, we will do whatever it takes to make sure your property stays dry and clean in the midst of a bomb cyclone. So, give us a call today!
Keeping You Satisfied During A Snow Storm Job Is Our Top Priority
We know that when water penetrates your home during a storm it can be difficult to think straight. However, despite these intense conditions, our snow storm specialists have the ability to bring a calming presence to every situation.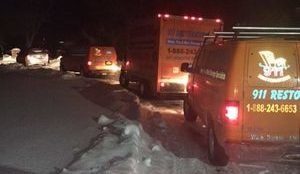 By providing you with this level of customer service, our snow storm Woodbridge staff hopes to make this seemingly overwhelming situation actually feel quite manageable.
Once we arrive on the scene, we want you to be certain that the proper work is about to be conducted, which could mean a brand new bathroom or guest room for your home.
Instead of viewing this as an ordeal to be tolerated, we will try our best to show you how a bomb cyclone may actually be the catalyst to a fresh start.
Call us at the first sign that the bomb cyclone maybe damaging your property, and our snow storm Woodbridge agents at 911 Restoration of Northern Virginia will be there to make sure you stay safe and dry during a blizzard.