Storm Damage Restoration Without Insurance? How Much Can It Cost?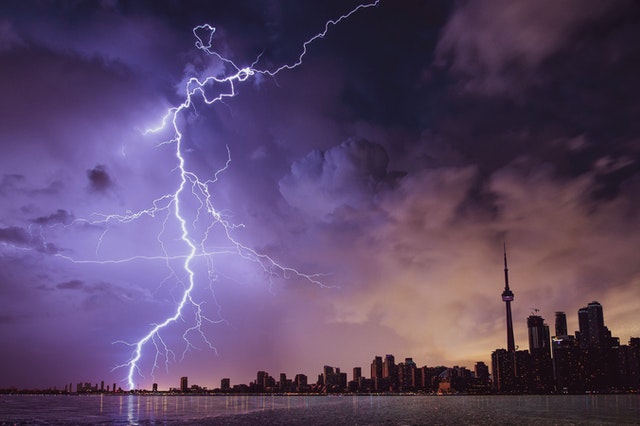 Storms and the water damage that transpires due to them can be a pain to deal with. Unwanted water can seep into your building, damage drywall, cause mold growth, and lead to several other impediments. Storm damage restoration in Northern Virginia isn't something that most homeowners will welcome with open arms.
Major thunderstorms, malfunctioning appliances, and burst pipes can all increase the damage caused by such things. If your house has gone through extensive damage during recent floods, you would want to know the exact damage associated with the repair work and how you can go about it.
This article mentions the total costs of storm damage restoration for homeowners without insurance. These costs will give you a thorough idea of what to expect and will even present the real costs of the damage.
Fixing Water Damages from Storms 
Storm damage restoration in Northern Virginia will cost the following to fix: 
Water damage repairs: $3.75+ per square foot

Restoration: $30 per square foot

Drywall cost: $10-$50 per sheet

Drywall installation cost: $1,000-$3,000 per 1,000 square feet

Total flood restoration cost: $10,000+
These costs indicate just how expensive it can be to get storm damage restoration without insurance. According to stats from the National Flood Services, the average cost of water damage restoration and repair is calculated at $3.75 per square foot. The total costs can easily exceed this figure, based on the extent of the damage caused. Damage restoration costs can exceed to reach $30 per square foot as well in some instances. 
The repairs required to look after storm damage restoration in Northern Virginia can include DIY cleanup, water repair, drywall insulation, and structural repairs if the need be. While small repairs are easy to perform, major storm damage repairs can take extensive operations to perform. 
The total costs of the storm damage restoration process can increase based on the flowing factors as well: 
The depth of the water surface and the area affected by it. 

The type of materials damaged during the process. 

The source where the water comes from. 

The extent of the damage. 
Storm water damage repair happens to be a lot more complex than other water damage repairs because the water is considered among 'black water' sources. The water leaking from your pipe is considered to e clean water and can be the cheapest to restore and clean. 
Grey water sources include water from the dishwasher, water leaking from the refrigerator and other sources of water with some chemical compounds in them. Grey water is relevantly more expensive to clean and clear in comparison to clean water. Finally, the most complex and expensive water repair is for black water damage. Black water damage comes from storm water and sewer backups. Black water damage can also be debilitating for the human body and have multiple physical repercussions. Additionally, this water can also lead to certain smells and odors that damage the environment in and around your home. 
Calculating Water Damage Costs 
The total costs of water damage are calculated on the basis of the total area that the storm water has damaged. The cost may include the removal costs for the water, the repair costs for all material, the cleaning process, the installation of new flooring, checking the structural integrity of the home, and painting the entire damaged area. 
Other secondary costs that are included within the repair job are: 
The disposal fees you will have to pay for disposing off the wet materials, damaged goods and contaminated water from inside your house 

The paint costs required for buying new paint 

The new fixtures and replacement materials you will need inside your home, in place of the materials damaged within the storm. 

Building materials required to fix the walls, flooring and ceilings 
Besides the costs mentioned above, you will also have to pay for mold removal and remediation. Mold from water damage can be harmful and needs to be removed ASAP. If you see no signs of mold, it is good to get mold remediation services so that all signs of mold growth are nipped in the bud. 
How Much Do Insurance Companies Cover? 
Traditional policies for homeowners' insurance will cover the water damage caused by storms. The accidental water leaks caused by the damage may lead to damage to materials and machinery. All of this will be covered in a traditional homeowners' insurance policy.
If you have a standard policy, you will have to pay for the following areas by yourself: 
Plumbing repairs 

Damage from drain backups 

Damage to materials 
The total costs for water damage repair and restoration can range from $3.75+ per square foot to $30 per square foot. All the costs will be paid for by you if you don't have a traditional homeowners policy. 
Natural disaster restoration can be a costly process, especially if you don't have the right team working for you. Looking for a remodeling service provider? 911 Restoration of Northern Virginia is just a call away for you! You can get in touch with us to run a remodeling job that prioritizes your satisfaction and comfort.