Trauma / Biohazard / Crime Scene Clean-Up Services
Restoring Normalcy as Quickly as Possible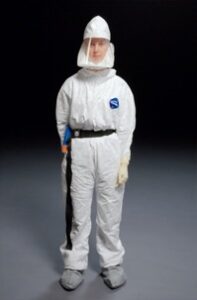 A homicide or violent act of crime on your premises can be a traumatic and life-changing experience for everyone in the space. This may be a challenging situation to deal with emotionally and mentally; plus, the situation is also physically demanding. A crime scene clean-up is not easy to deal with. It requires expertise, training, and knowledge to ensure proper bodily fluid clean-up and Bio-Waste disposal. This is what we can help you with.
At 911 Restoration of Northern Virginia, we specialize in trauma, biohazard, and crime scene clean-up services. Hence, if you are looking for a trusted and reliable professional for crime scene clean-up services in Northern Virginia, you know who to call.
Reach out to us, and our IICRC-certified experts will be at your disposal within or less than 45 minutes. We offer a 24x7x365 response service because we know that emergencies can occur anytime and can't wait. Therefore, call us for 911 restoration complaints, and we'll be there when you need us most.
Our professionals are experienced in a crime scene and biohazard clean-up services. Moreover, along with providing you with quality and proper Bio-Waste disposal services, we also offer compassion and support to families because we understand that it is not easy to deal with what you may be going through. At 911 Restoration of Northern Virginia, we want to ensure your property is secure and safe once again. To ensure this, we go above and beyond to restore normalcy as quickly as possible. 
Our Trauma Cleanup and Biohazard Disposal Process is Fast and Compassionate
Our trauma and biohazard cleanup team offers you meticulous and effective crime scene cleanup services. With us, you are never alone. We are with you when tragedy strikes, the police, ambulance, and fire vehicles leave, and there is an eerie silence.
Our team helps you with the crime scene cleanup and strives to bring everything to normal once again. From bodily fluid cleanup to blood spills, we help you with them all. We professionally clean up all the dangerous substances present in the environment and could otherwise put you and your family members' health at risk. 
At 911 Restoration of Northern Virginia, our licensed and bonded experts follow the specific guidelines of OSHA and our exclusive checklist to effectively and efficiently sanitize your property. Our seasoned techs can help you with:
Bodily fluid clean up

Hazardous chemical disposal

Blood spill

Homicide clean up and more
So, don't delay! Act fast, contact us for immediate crime scene clean-up services. We'll be there in the shortest time, well-equipped to handle the job professionally.
Knowledgeable and Experienced Team for Safe and Proper Disposal
Knowledge, training, and experience are the cornerstones of a proper and safe biohazard cleanup and disposal task. This is because bodily fluids and blood carry bloodborne pathogens like: 
Hepatitis B and C

HIV

MRSA and others
If you come into contact with them, you could be at risk of developing these health conditions. Therefore, it is highly crucial to clean up the right way. And that's what we do. We gear up as needed to ensure the cleanup operation is done with accuracy and precision, leaving no traces of bodily fluid or pathogens behind.
All services are offered with support and guidance; we are at your service at every step of the process. Call us now for crime scene clean-up services in Northern Virginia and take a fresh start.